I'll introduce myself; my name is Erica, I live in Melbourne, Australia, and I write a fashion blog dedicated to opportunity shops, charity shops, thrift stores, vintage stores, markets, garage sales, car boot sales, online stores and auctions to find those special recycled fashion wardrobe pieces.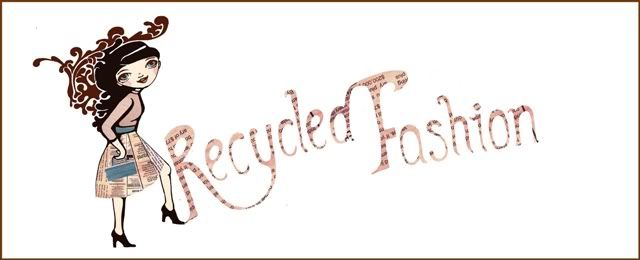 "Fashion does not have to cost the earth.. financially, or environmentally"
I have been thrifting for as long as I can remember. My mother introduced me to the art of second-hand shopping in the UK - we would rummage with the best of them in antique markets and car boot sales, on (very) early Sunday mornings, and pop into charity shops during the week. In my early twenties, my best friend and I would scour the charity shops on a Saturday afternoon, searching for quirky second-hand vintage outfits to go clubbing in.
Now I live on the other side of the world, in Melbourne, Australia, and have discovered the wonderful world of op-shopping.


op shop
(Australia/N.Z)
(from "opportunity shop") is a retail
establishment operated
by a charitable organization
for the purpose of fundraising.
*wikipedia
Once every six weeks or so, I take groups of op-shoppers on
Melbourne Op Shop Tours
Bayside Route. Come and join me if you are ever in Melbourne!
Regardless of what we call them; thrift stores, op-shops, charity shops, these second-hand recycled wonderlands are the source of many nostalgic, and beautiful things. I am very glad to be a part of The Thrift Collective; a place for worldly thrifters to unite on one collaborative online spot, and show off our treasures.
Whilst I dedicate much of my op-shop time seeking out second-hand fashion, I do also thrift other items, particularly things for the house and craft projects.
Here are my finds for the week so far, a little piece of Alice in Wonderland with these cute clubs and spades glass tumblers from Salvos, $2 each. A pity the hearts and diamonds tumblers were not to be found with them this time around.
Along with the glass tumblers, a white KOOKAI belt for $3, and some beads for $5 from Savers, which I am going to use for a craft project.
And one of my all time favourite finds purchased only this morning which will be a Christmas gift for Mr RF; a beautiful glass decanter, wrapped in the coolest leather jacket, with its very own carry handle! $17 from Salvos.
I look forward to sharing many more of my thrifted finds, and checking out other recycled magic from around the globe on The Thrift Collective.
Over and out, Erica @ Recycled Fashion.